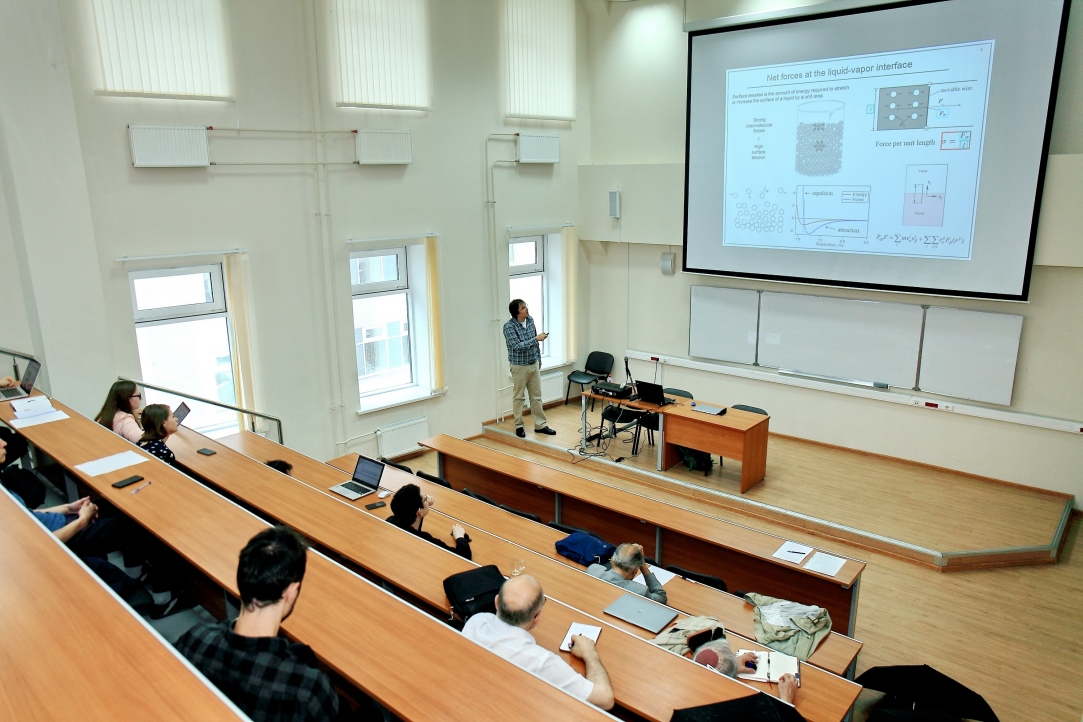 On Friday, June 28, workshop "Atomistic modelling of soft matter and nanostructures" was held. Professor Nikolay Piezjev gave a talk "Molecular origin of surface tension at liquid-vapor interfaces".
28 June  2019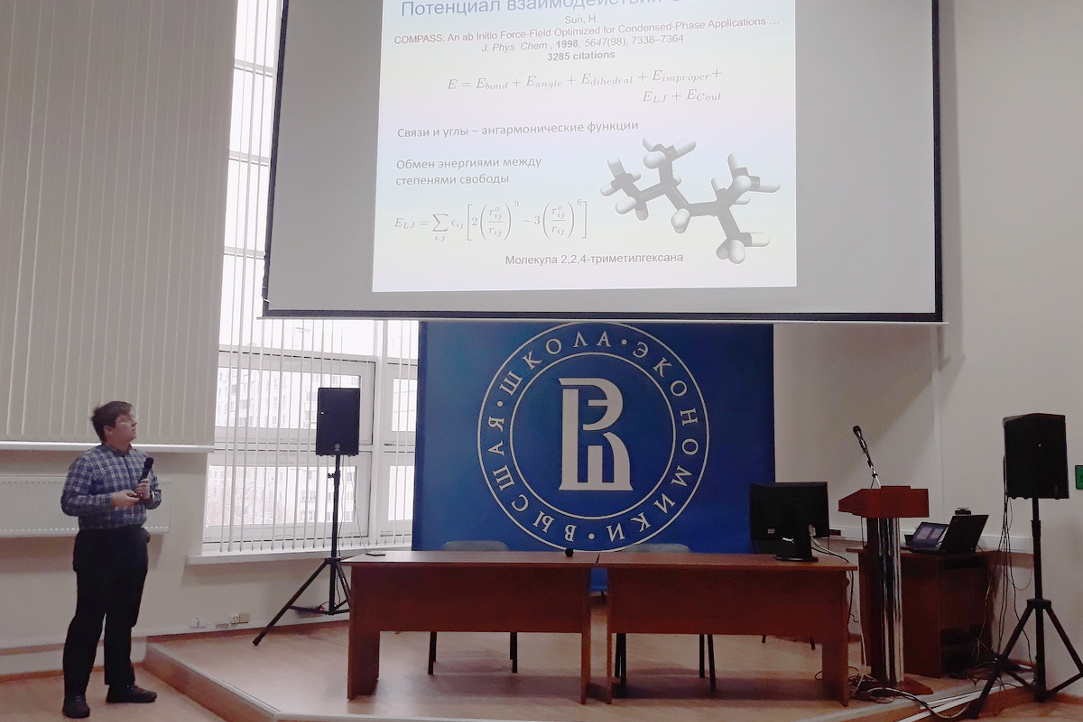 As part of the promotion of modern supercomputer technologies for the needs of scientific research, SAMMA laboratory organized the second school-seminar "Supercomputers in scientific research: the horizons of multi-scale modeling and effective supercomputer co-design". This event brings together developers of advanced supercomputer technologies and scientists who use high-performance computing in their research. The first day was devoted to the analysis of new technical solutions for high-performance computing, and the second to applications of supercomputer modeling, molecular dynamics simulations in the real problems of materials science and molecular biology.
7 December  2018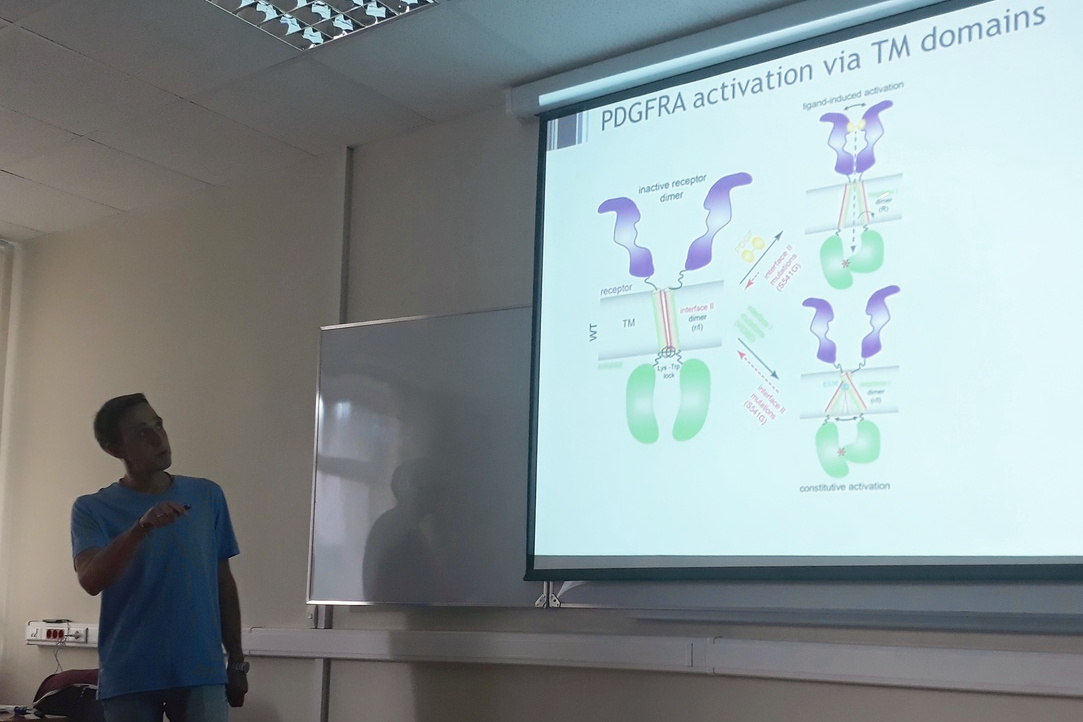 On Tuesday, May 15, seminar "Supercomputer and Multiscale Modelling of Condensed Phase and Biological Systems" was held. A. Polyansky from IBCh RAS gave a talk "Atomistic mechanism of the constitutive activation of PDGFRA via its transmembrane domain". The result of this study was the molecular model of PDGFRa receptor activation, and the role of its oncogenic mutant form have been revealed. On the second part of the seminar students of SAMMA Laboratory reported on their projects.
15 May  2018